Buying a home can be stressful, time-consuming and overwhelming. Finding something "affordable" in the Roaring Fork Valley free market can be challenging to say the least. The folks at Pitkin County recognize that coming up with enough of a down payment or qualifying for a mortgage to purchase a property in the Valley may be what prevents employees from purchasing homes and putting down long term roots. It is for this reason that Pitkin County has put together two programs to assist their employees to transition from being renters to becoming home owners. Information regarding the County's deed restricted housing and down payment assistance programs can be found on my website.

My name is Sally Shiekman and I am a licensed real estate professional with Aspen Snowmass Sotheby's International Realty. I have been listing and selling homes in the Roaring Fork Valley since 1992. I also manage long term rental properties in the valley. I've represented Pitkin County as their Buyer's Broker for over 5 years and the County has engaged me to serve as a contact for County staff to navigate the complexities of purchasing properties in the Roaring Fork Valley.

Although I am happy to discuss your rental needs if you aren't in a position to purchase a property at this time, the focus of this page is to provide information regarding the purchase of real estate.

Please feel free to email me at Sally@sallyshiekman.com or call me at 970-948-7530 with any questions you may have.
Read more here:
Housing 101
Mortgage Information for Pitkin County Employees
Read the full pdf document here.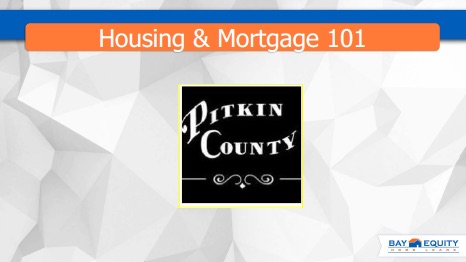 Mortgage Brokers
Michael Picore and Kathryn Erickson, Bay Equity, 970-279-7099, kerickson@bayeq.com

Jody Cooper, Wells Fargo Home Mortgage, 970-544-2333, jody.cooper@wellsfargo.com.

Ryan Beckman, Guild Mortgage, 970-927-1000, rbeckman@guildmortgage.com


Why Sally?
With her passion and knowledge for the area, Sally is the ideal professional to help you make the most of your opportunities here in Aspen and the Roaring Fork Valley.
Property Search
Office Direct: 970-429-1088
Cell: 970-948-7530
Office Main: 970-925-6060
415 E. Hyman Ave
Aspen, CO 81611


"My wife Annabel and I recently relocated to Aspen.
Before we were ready to buy we needed to rent. Sally Shiekman took the time to understand what we were looking for. Few realtors had interest in helping us find a rental, but Sally found us our first home. When we started looking for a house to buy, we turned to Sally again and received the same professionalism, supportive attitude and results.

Some brokers would have moved on to others who were spending more than we could, or wasted time trying to sell us something we couldn't afford. Not Sally. She showed us the limited inventory in our price range, and then really went to work. Sally uncovered the perfect home, not yet on the market, a home that met all our needs for space, price, location and timing.
If you want to work with a realtor who really listens and understands your needs, you must call Sally Shiekman."
-Phil Golden
Read more testimonials »