Getting to Know Sally Shiekman
To the untrained ear, it sounds like Greek: Face shots. Fourteeners. Paepcke. Pow pow. Single track. Freshies. To decipher the meaning of these seemingly exotic words, you have to know the language of the mountains. This is a language that local Realtor® Sally Shiekman easily understands and loves to hear. She is so in tune with the unique vocabulary spoken here in Aspen that you might say it's become her second language.
What Are Your Mountain Dreams?
Sally's goal is to always keep you informed, from consultation to close. She has mastered the art of the long-distance transaction and uses the latest technology to help you make sound decisions about your investment. From her invaluable insights to her expert knowledge of the area, Sally makes your transition a smooth one. For buyers, Sally has her "eyes open and her ear to the ground" and often knows about the best available properties before they come on the market. For sellers, Sally's innovative marketing strategies reach qualified buyers, whether they're across town or across the globe, bringing your home sale to a quick and successful close.

If you're considering purchasing or selling property in Aspen/Snowmass or the Roaring Fork Valley, don't settle for just any Realtor.® Turn to the real estate professional whose Mountains of Experience can make your dreams of buying or selling a home a reality. Call Sally today for a free consultation.
Fluent in Mountain Language
There's more to being fluent in mountain-speak than simply knowing what it means to have a job with a "powder clause" or spending an afternoon "at the lawn by the tent." For Sally, it means knowing where to find the best coffee, when to get up early for fresh snow (or when a storm is overrated) and where to go down valley for the best tacos in Colorado. Looking beyond Aspen's breath taking beauty and its destination appeal, this active and involved mom has found there's no better place to raise a family than in this close-knit community. She knows firsthand that "family" is spoken here and that it's one of the biggest draws for people who reside here—whether part-time or full-time.

"Through education, training and the last 20 years, I have mastered the art of contract writing, negotiation techniques, and how to be an honest, hard-working, thorough, professional and conscientious Realtor. My market knowledge and ability to think outside-the-box are crucial to my success as a real estate professional."
A Unique Vocabulary
This dynamic professional has been building up her vocabulary of mountain language since the age of three, when she donned her first pair of skis and never looked back. Her family had vacationed in the Roaring Fork Valley every winter for as long as she could remember, and even after mastering Aspen's black diamond runs, Sally dreamed of making the mountains her home. Although this accomplished businesswoman's gift for language took her all over the world and later prompted her to pursue a foreign language degree, Sally knew that this beautiful locale was where she belonged.

Some of the words that best describe Sally are integrity, tenacity, hard working, ethical, professional, dedicated, reliable, responsible, conscientious, honest, an attention to detail so that nothing falls through the cracks. She has an unending commitment to seeing the project through and getting the job done.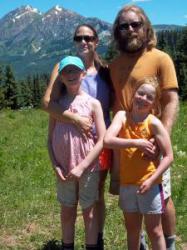 Family is an important aspect of Sally's life. She treasures each moment spent with her husband and two daughters.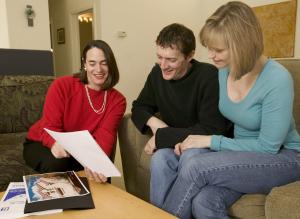 With her passion and knowledge for this area, Sally is the ideal professional to help you make the most of your opportunities here in Aspen and the Roaring Fork Valley.
Sally's Certifications
1992 - Passed the real estate exam and became a licensed real estate professional in the State of Colorado.
2001 - Earned the Certified Residential Specialist ("CRS") certification. In order to earn this designation, Sally completed a rigorous course of training and met significant experience and sales requirements. This designation helps set Sally apart from other brokers, taking advantage of superior continuing education classes and having the opportunity to give and receive referrals from other CRS designated brokers all over the country.
2006 - Earned the National Association of Realtor's e-PRO certification.
2010 - Earned the Certified Negotiation Expert ("CNE") certification.
"I am a big believer in continuing education and take way more than the 24 hours of continuing education that is required of real estate brokers every three years. This helps me to stay on top of changes in the industry and continue to sharpen my skills as a real estate broker."
Why Sally?
With her passion and knowledge for the area, Sally is the ideal professional to help you make the most of your opportunities here in Aspen and the Roaring Fork Valley.
Property Search
Office Direct: 970-429-1088
Cell: 970-948-7530
Office Main: 970-925-6060
415 E. Hyman Ave
Aspen, CO 81611


"My wife Annabel and I recently relocated to Aspen.
Before we were ready to buy we needed to rent. Sally Shiekman took the time to understand what we were looking for. Few realtors had interest in helping us find a rental, but Sally found us our first home. When we started looking for a house to buy, we turned to Sally again and received the same professionalism, supportive attitude and results.

Some brokers would have moved on to others who were spending more than we could, or wasted time trying to sell us something we couldn't afford. Not Sally. She showed us the limited inventory in our price range, and then really went to work. Sally uncovered the perfect home, not yet on the market, a home that met all our needs for space, price, location and timing.
If you want to work with a realtor who really listens and understands your needs, you must call Sally Shiekman."
-Phil Golden
Read more testimonials »