302 Waterview Drive, Snowmass
Listed at $415,000.00
Location: Woody Creek
Type: Condo/Townhouse/Duplex/Half Duplex
MLS: 164128
Bedrooms: 1
Bathrooms: 1
Sq Ft: 545
Garage: None
$779.82 per square foot
Built in 1970
Recently remodeled top floor, corner unit overlooking the Roaring Fork River. Centrally located to both Basalt/Willits & Aspen. This is a great opportunity to enter the market or serve as an income producing property!
Listing information courtesy of Aspen Snowmass Sotheby's International Realty-Spring Street
Click for Additional Details…
Photo Gallery: click a photo below to view a larger version:
Why Sally?
With her passion and knowledge for the area, Sally is the ideal professional to help you make the most of your opportunities here in Aspen and the Roaring Fork Valley.
Property Search


Sally Shiekman
---
Congratulations to Sally for winning the Female Realtor of the Year by The Aspen Times!
"I am so honored to have been voted the 2019 #1 Female Realtor in the Aspen Times' Best of Aspen competition. Thank you so much for your votes (and your votes of confidence in me and my abilities as a real estate professional!). I am truly grateful and humbled."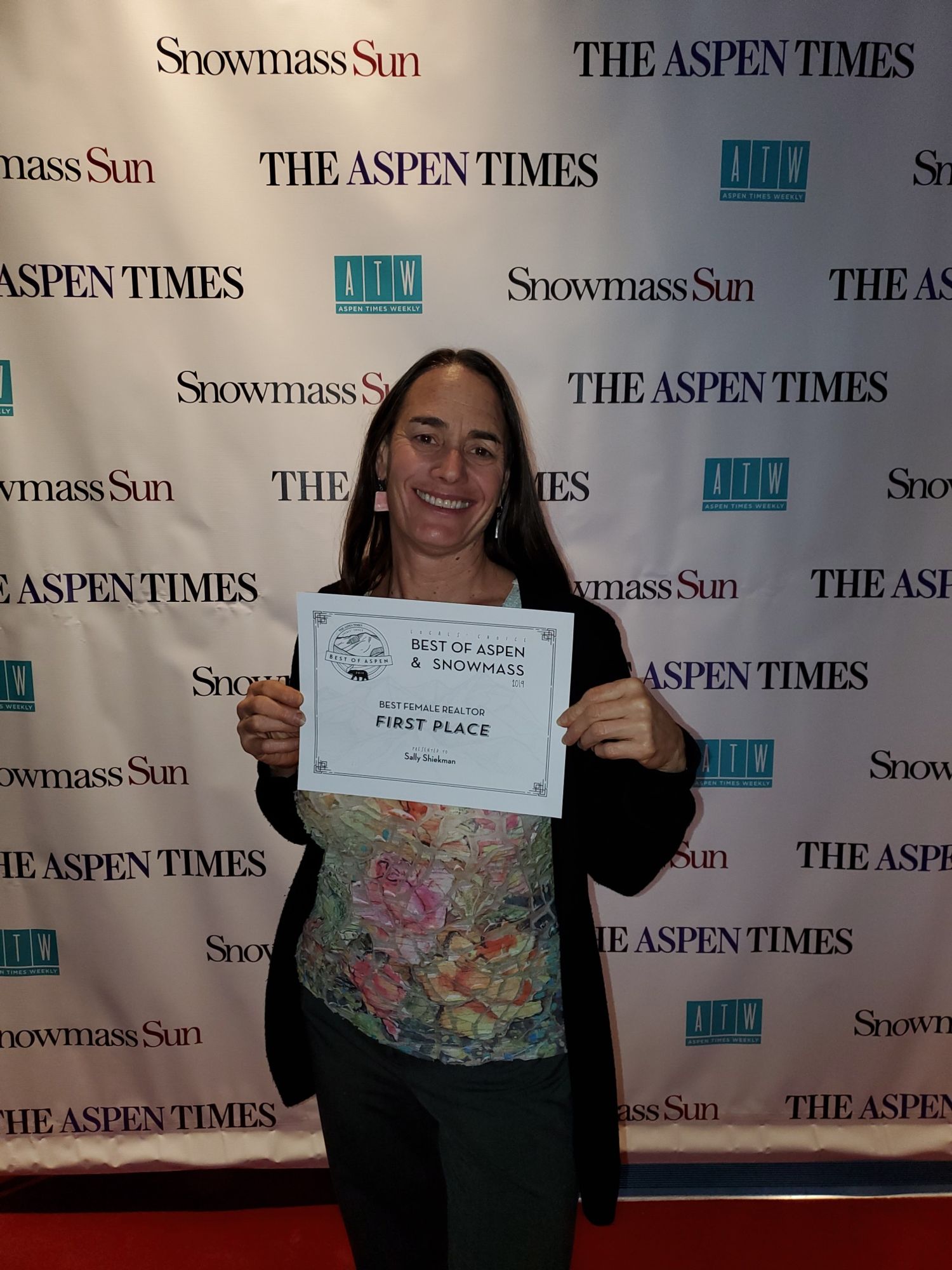 Office Direct: 970-429-1088
Cell: 970-948-7530
Office Main: 970-925-6060
415 E. Hyman Ave
Aspen, CO 81611